So sometimes I just don't have much to say and I admit that. Lately it seems more and more that I haven't had much to say. So when that happens.. well I share photos. One of my favorite shots lately happens to have all three of my bratlings in it.
Aerial view... nothing better than a pile O' Daches I always say. :)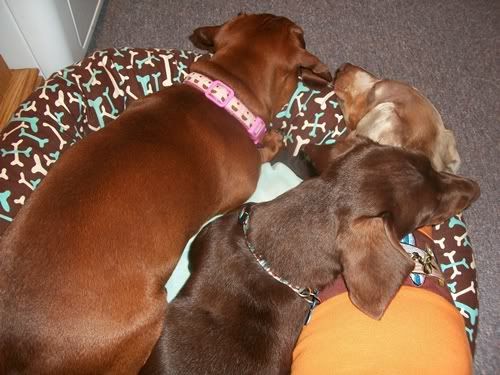 How many can fit in a bed meant for pretty much .. One?
Kai's little face.. So sleepy, just peeking over big brudders shoulders.
So sweet and blissful my three.
I love them dearly.