I LOVE to play toss with the Weens. It's one of my favorite past times when the day has been overly long and I need to unwind. Fortunately I have at least 3, sometimes 4 that way to play. Mishka being the strongest in the game of fetch and return, we've taken to calling him Air Meeshee when we're tossing the
Chuckit
for him. I was lucky enough to find this very awesome toy at the thrift store of all places, brand new for a whopping .99!
Enough of my blather.You get it. I like to play with the pups, toss the Chuckit and watch them zoom!!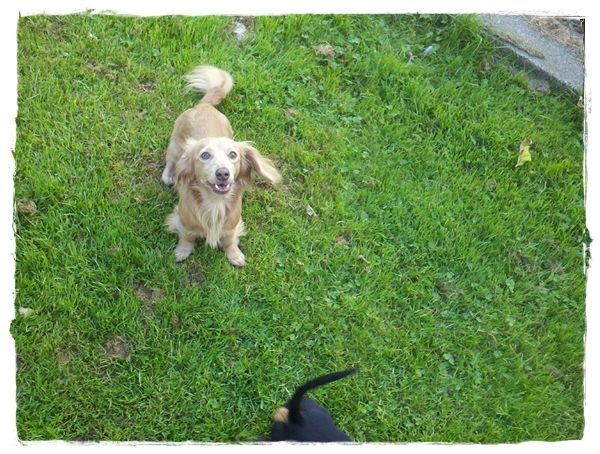 Slightly wild eyed here ; )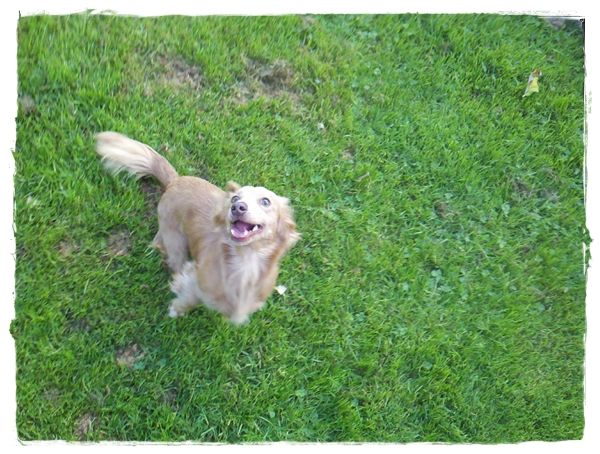 Do my ears make me look fat?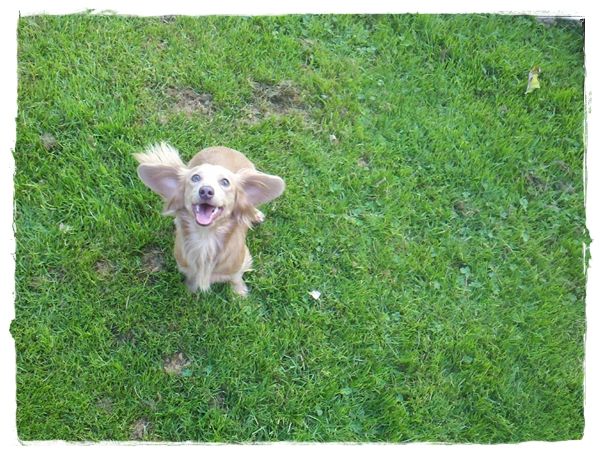 Yep .. true air! He's part Tigger don't ya know?