Today the weens received a special box.



It sat on the kitchen table until Daddy Ween got home so he could enjoy it too.
It tormented Momma Ween.



But in the end we decided Shiloh should model with the goodies. He's a happy little man.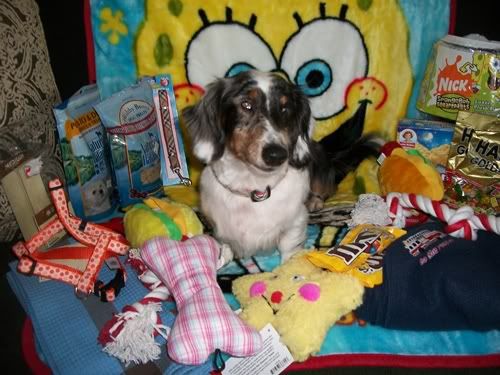 Then we heard complaining from the group ... so we group posed.

One of these Weens is not like the other "sings" It cracked me up so I had to share.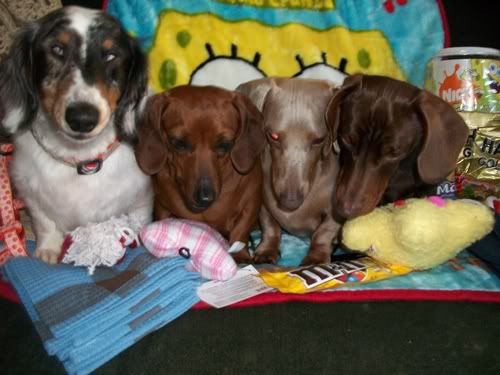 wrapped up in his Rescue blankie. LOVE IT!



Kai ... approves of this message.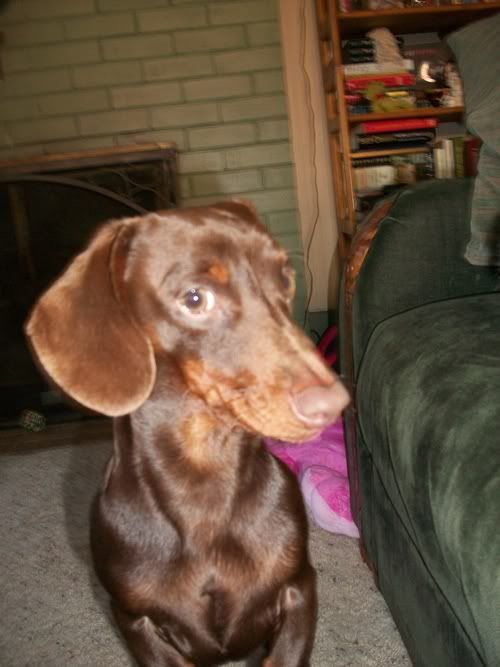 A video of Shiloh posing with his goodies and more.



We want to thank you for everything.

You totally made the tails wag, the kidos smile and us too!!!
( ok and me cry but it was a happy cry ) It's rare we see a box come our way so when one does it's pretty exciting for everyone.
Shiloh really loves his blankies, treats and even took an interest in the star. YAY that's a first. Kai was right there the moment he found out there were Squeaky toys to be had. He's the squeaky toy boy for sure. There was some tug o war over the hotdogs too. Too funny!



Please ignore the chubby chick. She's my stunt double. HA!