So my book arrived yesterday much to my delight but I simply didn't have the time to sit down and page through it then so today was the day.
I was extremely pleased to find the book encased in bubble wrap upon opening the box. I am one of those types that hates to have a new book with rumpled edges. It was thinner than I had expected but don't let the thinness of the book fool you. The moment I opened the book ( typical me starting in the middle and flipping through ) I was utterly delighted at the amount of photos. The photos alone right now make the book fantastic to me. I haven't read it cover to cover yet but yes the photos are a big thing for me. Call me a little kid but I like pictures. Who doesn't? I found that the book literally does cover everything it seems about the coats, colors and patterns. For someone like me who has only seen photos on the internet of most Dachshunds it's very nice to have a guide to refer to on "what" those coats are called. You can easily flip through and stop on a photo to know you're in the right spot to read about what you're looking for. Visual reference is NICE! But enough of my "blathering" How about some "visuals" of the book itself.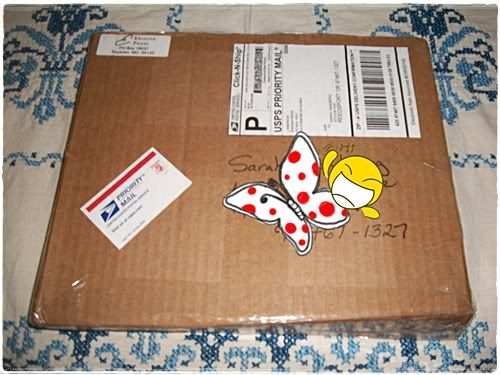 Like I said .. do not let the thinness fool you...
Wires.. who can resist how cute they are? I've yet to meet one in real life but I'm dying to!
Can you believe that's the same dog in all 4 photos? That made me go OOOOOH! :)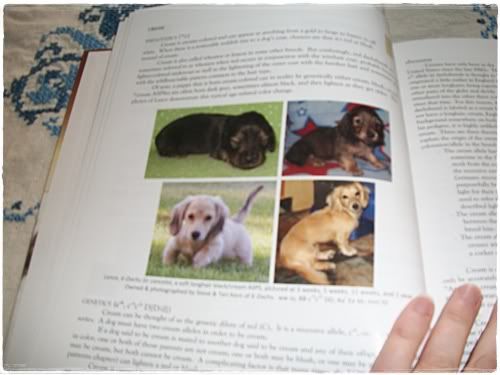 Dapples... this is an area I truly would like to know more about as I have a double dapple who is blind. My sweet
Shiloh
.
The section where Color & Primary Pattern visuals starts, pg's 67-71 is great as well. Once again very visual. Did I say I like visual? I most certainly do. :)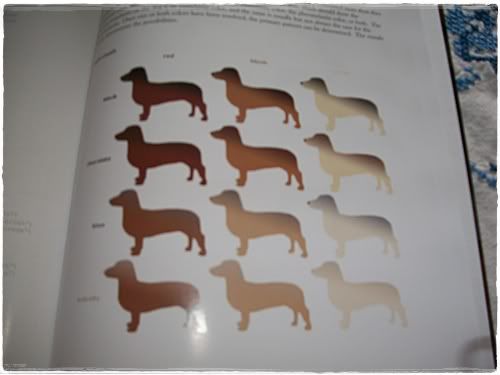 Why yes.. please confuse me. I am sure though with time and reading I will begin to understand exactly what this all means.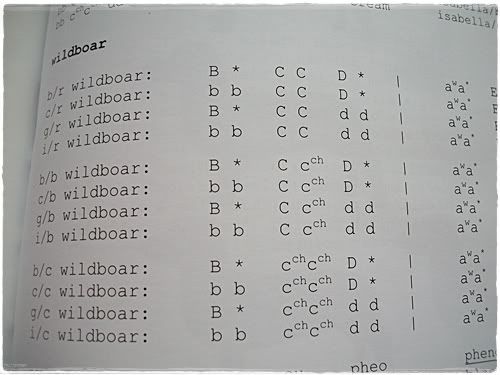 Again if you're interested in picking up this wonderful book for yourself please follow the link to:
The Wienepedia
(if you decide to purchase the book please mention me, Sarah Sandberg. I would ever so appreciate it. :) )