This is my second year participating in a fun little exchange on the Dachsie forum I belong to. Who knew ... that this year would be an incredible year for someone so small as Shiloh ...
In his sockie from his SSP person he found many neat things. Treats, a Candy cane toy, an Elmer Fudd Flapjack hat made by the wonderful
Kalyxcraftopia
fairy ...
His hat..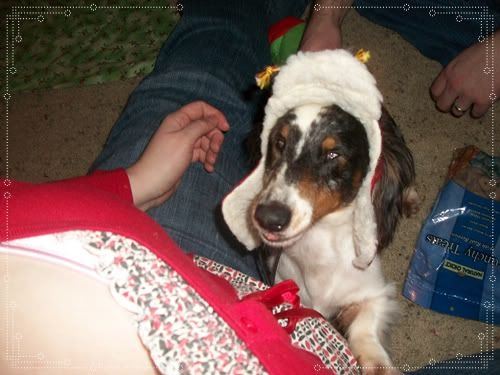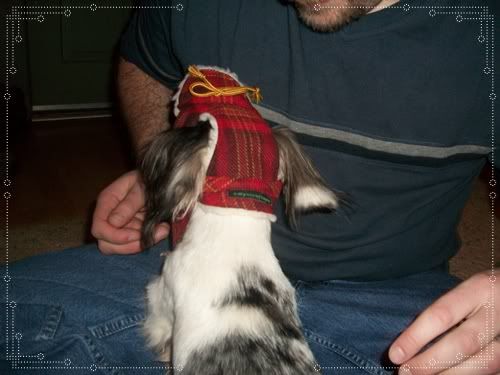 But wait .. there was something more.. something special ...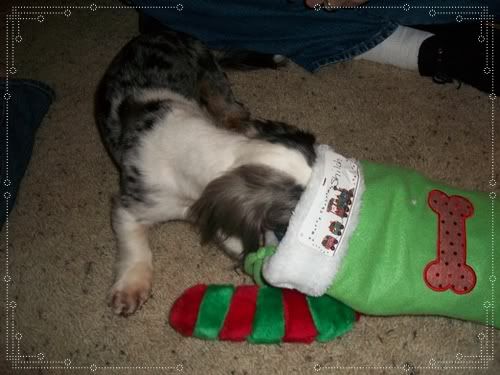 Low and behold... his SSP had done the unimaginable.. All we had to do was chose a color.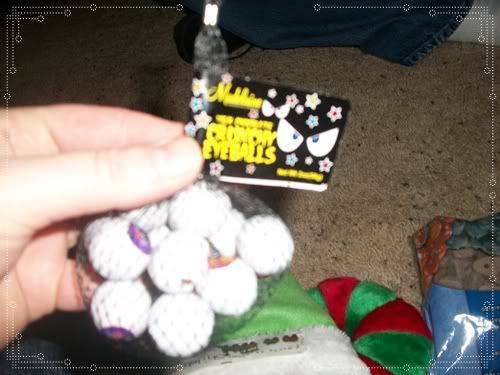 I CAN SEEEEEEEE