Yesterday ( Oct 20th ) was such a lovely day out hubby and I decided that a bit of walkies was in order. Emma was of course always game as that little girl could live outside in the bushes if I let her I bet :) Zoe was of course off at my parents Tug playing peek a boo with the fish and her fishing pole.
Checking out a neat spiderweb.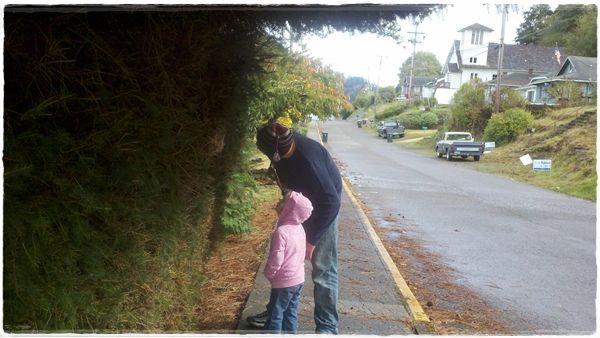 I sure love these two! :)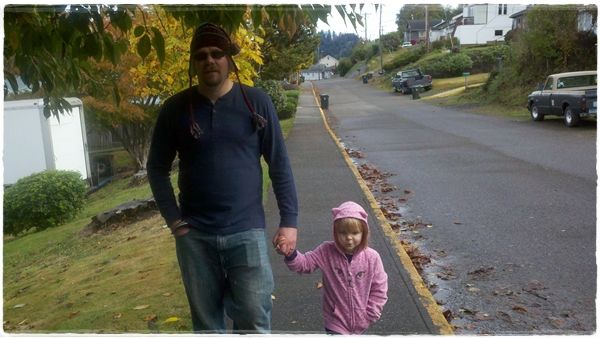 Which way ... choices choices ...
I am going this way! ( something interesting in the bushes beyond the photo )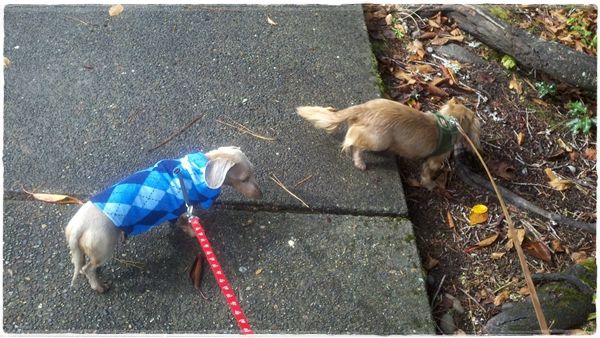 And a rather shakey video as I was holding them on one hand and trying to use my phone with the other. NEXT time I will "think" to take the regular camera with me for better photos and video to share. ;)