Well .. tomorrow is the official day but for once I will be out and about tomorrow and wont be able to post. So I figured I'd get the jump on things and post today. I'm excited about tomorrow because my Dad sad to say has sprained his knee but he asked ME to go on a bit of a road trip to pick up some things he needs in towns quite far away. Using his truck no less. Newport first for Tuna Pinch Pullers and then on to Lyon's for Oak Ribs. But that's not the fun part. I will be by at least a Pet Co or Pet Smart so I'm going to pick out something extra special for my lil grey man tomorrow and bring it home for him. I can't wait.
So ... I made him a lil hat this morning and coerced him into some photos with Zuke's Salmon treats. His faves.
I is not amuzed Mommi.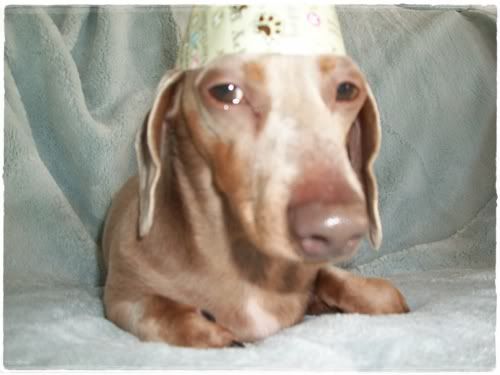 If you insist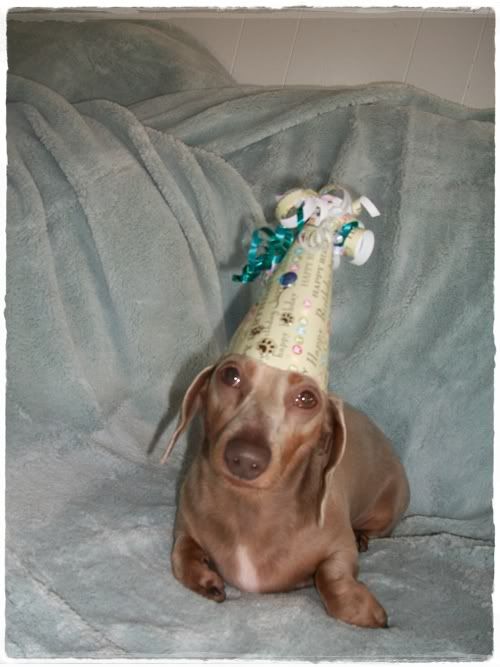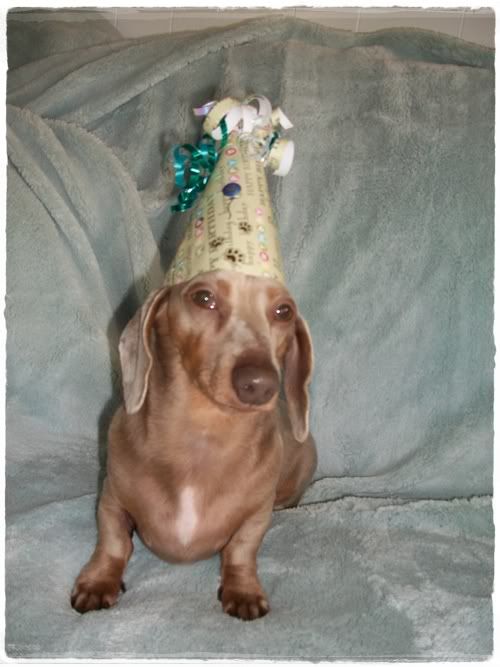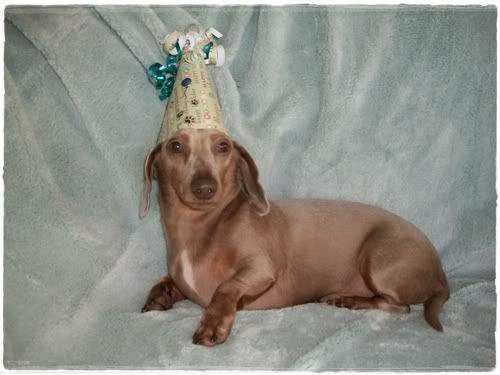 Oh .. you has a nom for mi?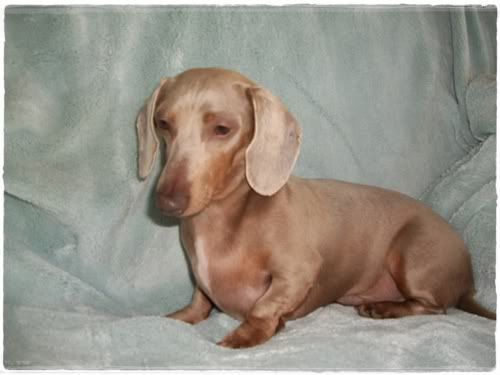 Yes ... ladies I'z 2 tomorrow. I'm single, neutered and smexy.
he was kicking his paws against the blankie and wagging his tail during this shot.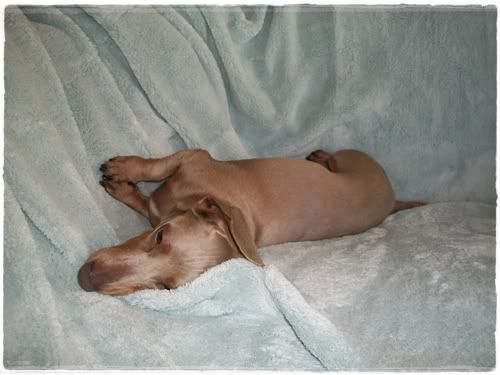 Though I love each and every one of my weens I have to say BeBe has become my
little heart ween. Happy "early" Birthday my sweetest lil grey man!
Singing .. Happy Birthday ... Howl style