After the Inspector Weens had made sure the corn had passed their approval it was time to start shucking, cleaning, blanching, cutting or mini cobbing. I honestly have new respect for the elder generations who did this not because they wanted to .. but because they had to. It's a lot of work but well worth it.
It's important to get your kids involved in the process ...
they need to understand where their food comes from and how "lucky" they are that they can just go to the store and pick it up from a shelf or a bin. There is a process that has to happen prior to being able to just stuff it in your mouth after it's been cooked.
Mine totally enjoyed shucking the ears from their cozy husks.
I was prepared for full on resistance.
They continue to surprise me daily. ;)
My littlest one proudly perched above the "mess" as she called it.
The moment when I looked at the corn and thought..
what had I gotten myself into, all those silks had to be cleaned off as best as possible.. silks and I are not friends!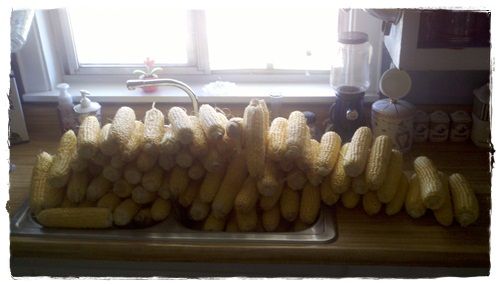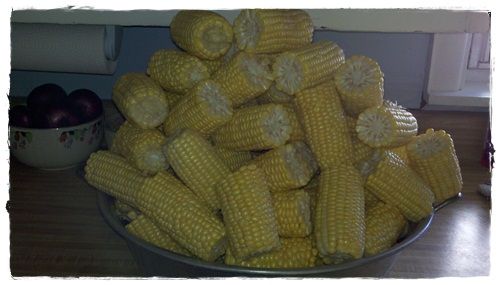 The end results.. some cut off freezing to be later placed in bags and some just turned into mini cobs. I admit.. I cheated and did more mini cobs than cutting.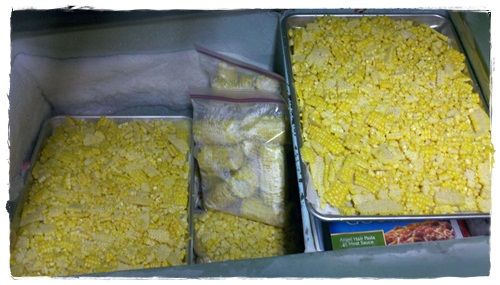 Of course you never leave the garden out of things.. tossed into a pile to dry out and later be worked into the garden when we till it up later this fall.