A little

sunshiny

hello from the Oregon Coast today.
Proof that we have not croaked ... :)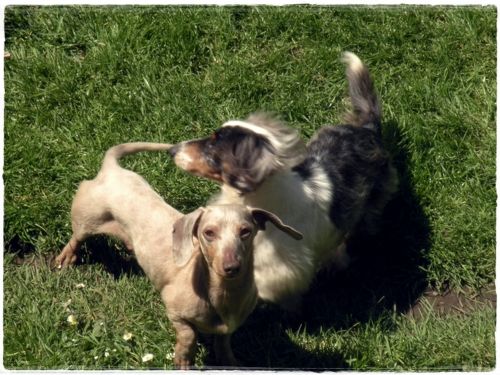 BeBe .. .Mommy's boy as ever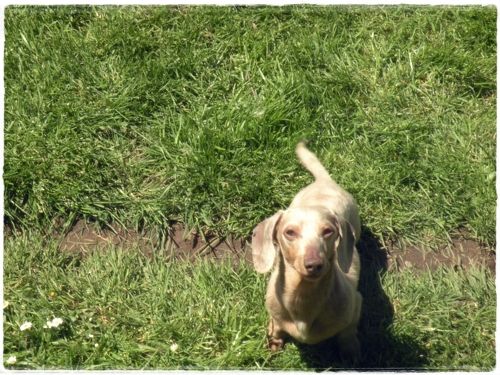 Shiloh ... always looking up. That's a great attitude to have!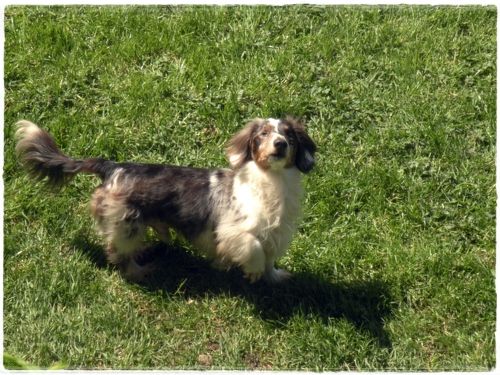 Miss Molly... this little girl is getting some sugar frosting around her chin. This Mommy isn't liking it!
Mishka ... the baby of the bunch and getting so big.
Toby ... not shown because every photo I took was a blurry mess of him. But he is in the vid below.
Hope this note finds all my Dachshund friends well. I know it's been a while. I just needed a break from the bloggy world for a while. I've been silently reading/lurking, etc. <3 br="">3>