There is no greater pleasure in my life ( material wise ) than Christmas. Especially vintage Christmas anything. I live and breath this time of year when I have an excuse to bring all my treasures out like an insane hoarder and get away with the display. There is something special about each ormament and decoration that I find. The stories they whisper to me of Christmastimes past fills my heart with utter joy.
Enough of my blather.. onto the picture intense postie..
The outside... darling hubby next to worlds most hideous contraption. ( I am not a fan of blow ups but he likes it so it stays )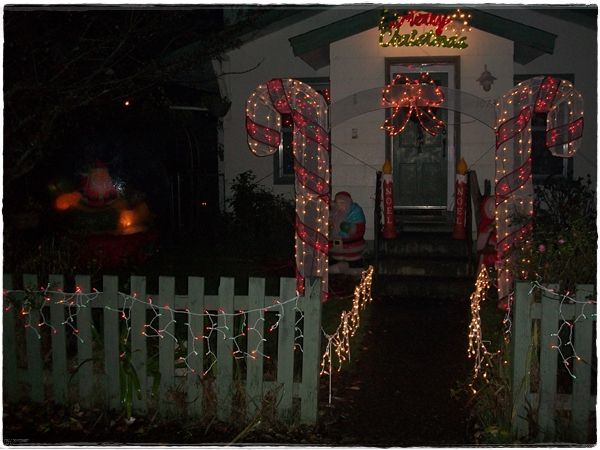 Welcome to my kitchen area ....
Our newest member was a dying snow baby tree that came back to life..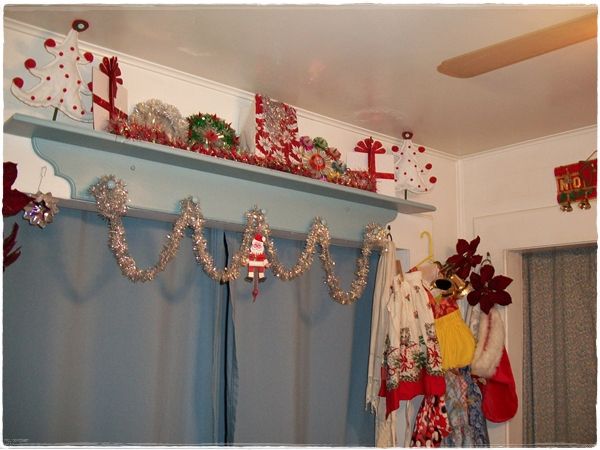 My beloved and precious tinsel tree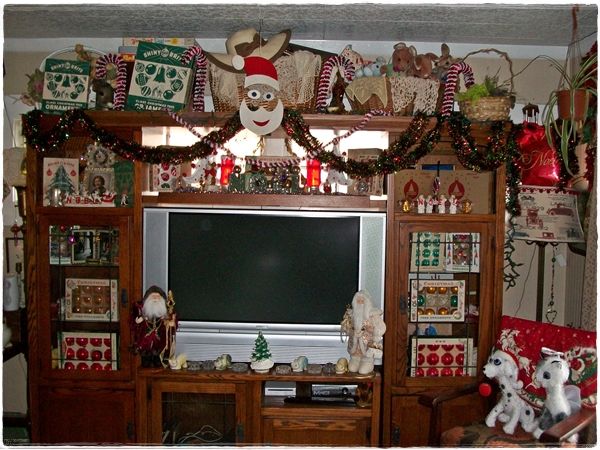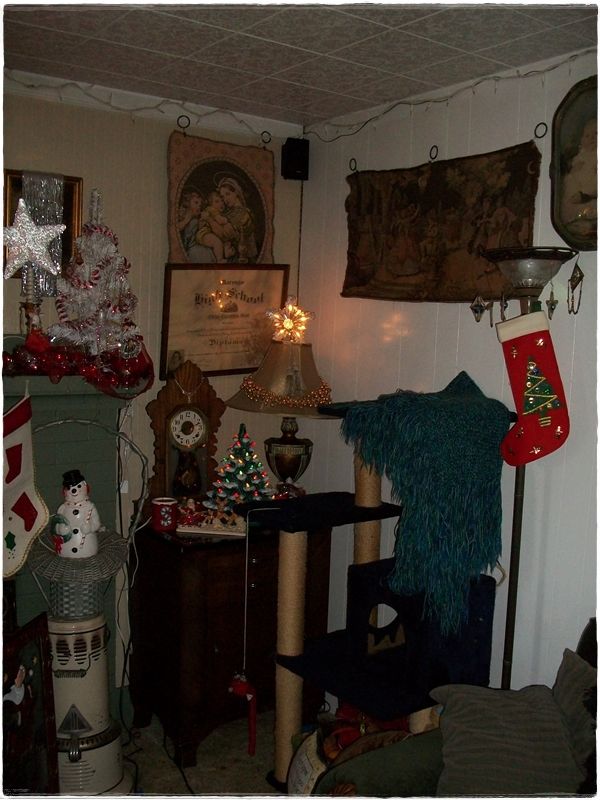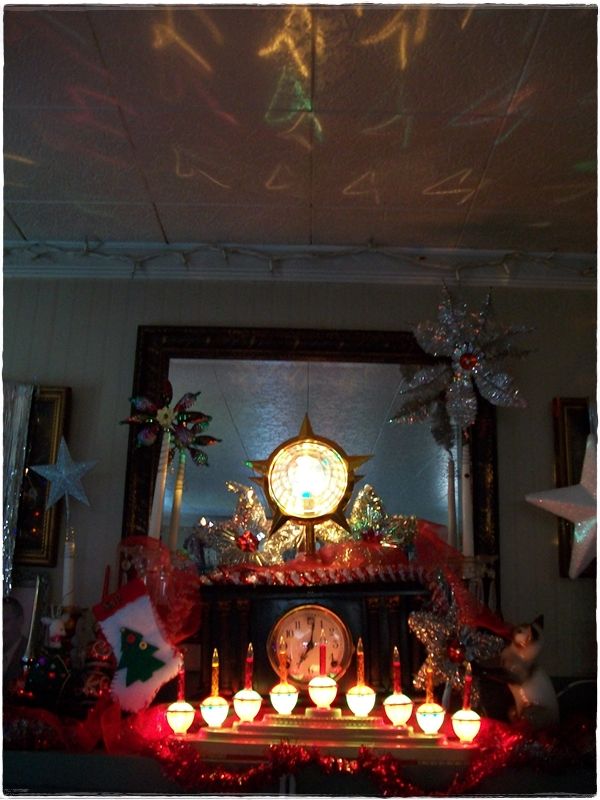 The most loved ornament on my tree amazingly enough is not even old..
Thanks for peeking at my crazy Christmas. :)