Without my Mom's encouragement and knowledge on the "how to, handy woman" front I would have been one pathetic little mess. She helped me with the entire process, we had moments of giggling laughter down to shaking our heads looking at the cabinet wondering. At least I know I wondered several times why on earth I decided it was something I could do. I am glad she had faith in me to keep pushing me along the entire project. Now my beautiful McDougall stands proudly in my kitchen and I know I couldn't have done it without my amazing Mommy. I love you Mom!!!
Everything was kept as original as possible other than new paint, a few new screws and of course the jadeite knobs and drawer pulls. I had considered getting new hinges but the ones she came with cleaned up decent enough that I decided to put them back on her. Maybe with time I'll gift her with newer hardware but for now she has aged character and I love it.
A little before reminder of how she once looked and the first photo I ever saw of her. She was in very rough shape.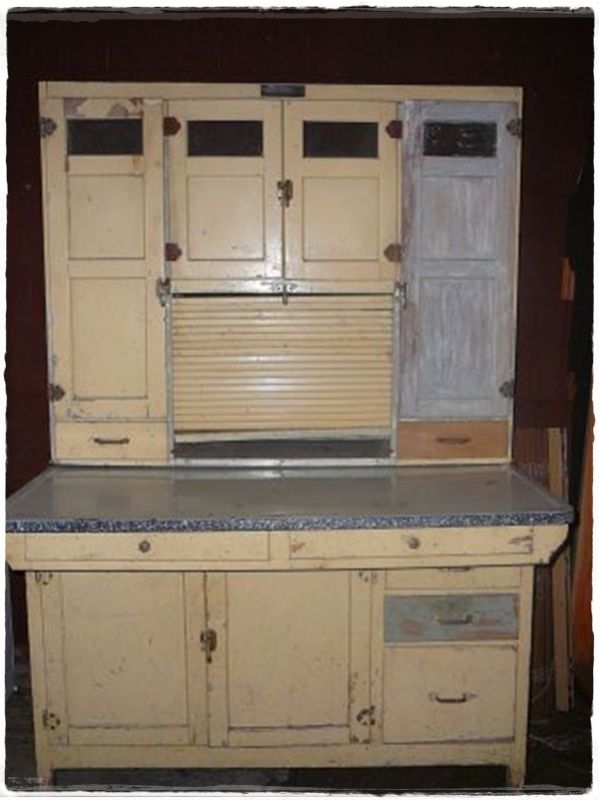 Here she is ... in all her lovely refurbished glory!
I have a smallish house so she rests between the refrigerator and the stove.
The kitchen is galley style so, long yet narrow and hard to get a good frontal shot..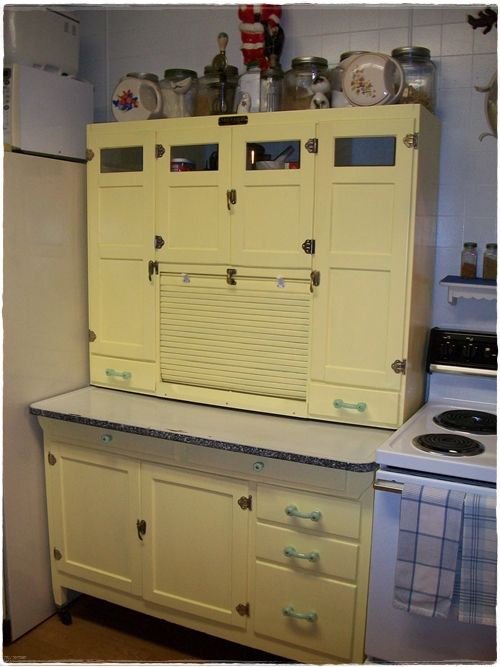 Her cute little bottom half ...
Her wonderful top half.