Little bits of happiness tend to happen when it's least expected and that's the best way to have it happen. Lately we haven't had too much to be happy about here on the Oregon Coast. A few life changing things have happened that we've had to adjust to but things are on the up and up I am happy to say. Today helped make it just that much better. Thank you Carol!! :)
After giving Miss Molly her bath today and getting her nails done we were playing in the kitchen and I got such a sweet little pose of her. It's VERY rare to get her royal hiney to sit still long enough let alone get a good snap of her face. She always turns on me at the last second. No flashy thing gets the Queens photo without at least some small offering.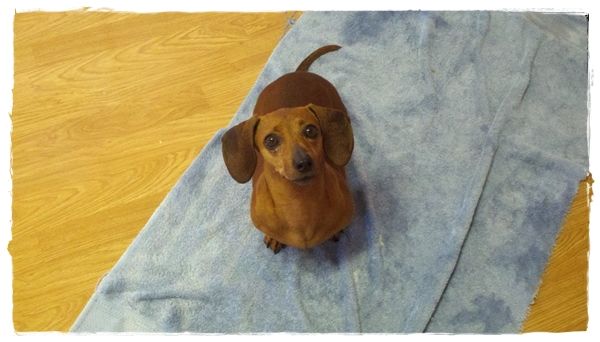 Well low and behold we decided to check the mailbox and on the porch there was a perfectly little box with Molly's name on it. She was uber excited! :) ( so was I!!! )
Here she is modeling her pretty new dress..
She's saying thank you with those big pudding eyes of hers. ;)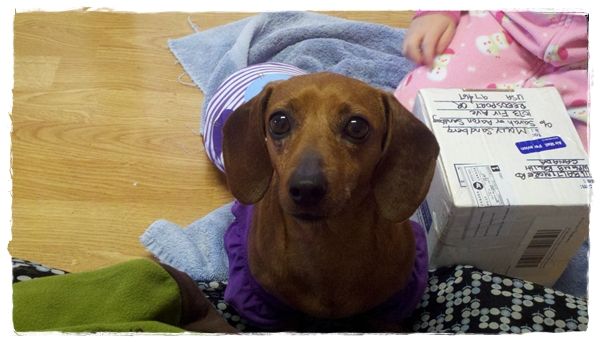 "I really love my new sweatshirt, can I tell BeBe he can't steal it from me?"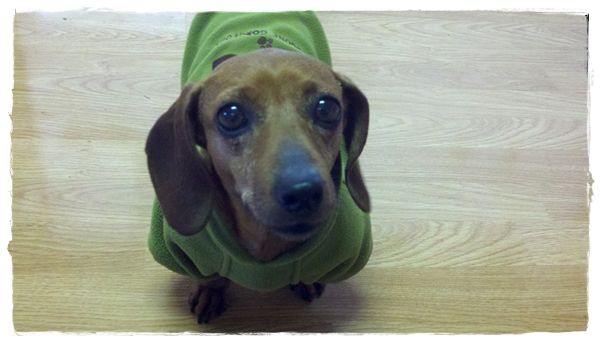 *snackies*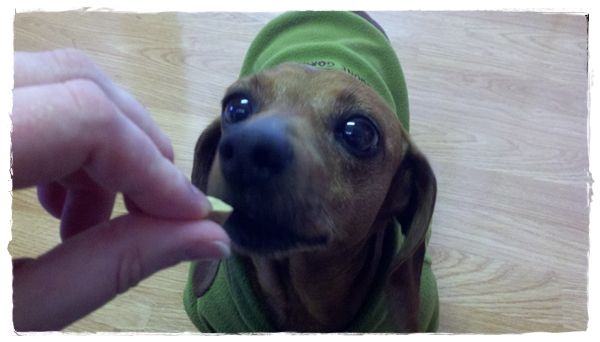 Molly's public thank you to our favorite Canadian fairy, Carol.
She really was very excited to root around in the goodie box and was rather loud in her thanks there at the end of this last video. :) XoXoXo's!!!!