Nothing makes my day any better than when I find a vintage treasure for less than 5 bucks.
Prisms via eBay ... $4.99 yay for e-bucks.
Small vanity mirror from ... hmms.. I can't recall.. but it was also ... $4.99.
Glass floral frogs ranging from .99 to $3.99
Together as a centerpiece for my table. Happiness is.. good things. :)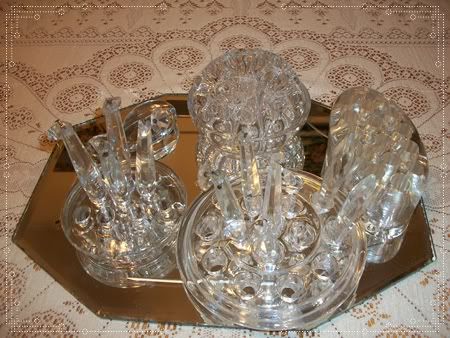 The prisms will soon become the end of beaded sun catchers that will grace the windows along with my other beaded sun catcher creations. But for now I like them sitting.. as is .. stuffed into the floral frogs. :)
So sparkly.