WERE YOU NAMED AFTER ANYONE?
Nope.. Mom just looked up at my Dad and said.. can we name her Sarah. :)
WHEN WAS THE LAST TIME YOU CRIED?
Oh let's see.. I got teary eyed this morning... just sitting at the table listening/watching Zoe read a book to me. How time has flown.
DO YOU LIKE YOUR HANDWRITING?
I love my handwriting. Penmanship is very important to me.
WHAT IS YOUR FAVORITE LUNCH MEAT?
Turkey or Chicken
DO YOU HAVE KIDS?
2 kidos, 3 weens and 6 furballs. :)
IF YOU WERE ANOTHER PERSON WOULD YOU BE FRIENDS WITH YOU?
I think so. I'm rather funny when I want to be. Except that I'm extremely blunt and "me" being another person may not like that?
DO YOU STILL HAVE YOUR TONSILS?
Yeppers
WOULD YOU BUNGEE JUMP?
I have no interest in realigning my spine.
WHAT IS YOUR FAVORITE CEREAL?
Lately it has been Grape Nuts
DO YOU UNTIE YOUR SHOES WHEN YOU TAKE THEM OFF?
Nope ... I just shuck em by the front door. I mainly wear slip ons though.
DO YOU THINK YOU ARE STRONG?
Willed.. yes. Phsyically .. yes. I can WHUP your butt. Ok maybe not if you're a big hairy guy with muscles out to there and back Hehehe
WHAT IS YOUR FAVORITE ICE CREAM?
French Vanilla
WHAT IS THE FIRST THING YOU NOTICE ABOUT PEOPLE?
Height, Eyes and then smile. Short people tend to annoy me for some reason. Like they have something to prove in life. Eyes are expressive even when you think you're not saying something.. you are. Smiles.. well they just rock all the way around.
BLACK OR PINK?
I'm biased. I like them both.
WHAT IS THE LEAST FAVORITE THING ABOUT YOURSELF?
The lack of patience I have lately.
WHO DO YOU MISS THE MOST?
My best friend Scott. :(
WHAT COLOR SHOES ARE YOU WEARING?
I'm wearing skin today. It's the biggest fad in my house. No shoe rule!
WHAT WAS THE LAST THING YOU ATE?
A yogurt covered raisin I believe
WHAT ARE YOU LISTENING TO RIGHT NOW?
The sound of Aaron's computer "fans" yes that's plural for Mr's gaming get up. Haha
FAVORITE SMELLS?
DOXIE FARTS!! That's a test to see if you are actually reading this. Hopefully you were drinking something and snorted it out your nose. Hehe
Um fave smells are: Roses, lilacs, the tops of my girls heads, Aaron's neck about a half hour after his shower when the natural scent mixes with his cologne, my Mom ... she's always interesting smelling with her pick of the day perfumes :) Oh and how my Grandpa smelled. Earthy with old spice. Yum!
WHO WAS THE LAST PERSON YOU TALKED TO ON THE PHONE?
Mr. Wherity. :) First name shall go unmentioned as I didn't ask him if I could put his name here.
DO YOU WEAR CONTACTS?
Nope. My eyeballs worked from the get go. hehe
FAVORITE FOOD?
Anything my Mom cooks. Aaron's french toast and my sketti. Mmm nom nom nom.
SCARY MOVIES OR HAPPY ENDINGS?
Usually I prefer happy ones. :)
LAST MOVIE YOU WATCHED?
I took Zoe to see her first ever "theater" movie and we watched Shrek 4 in 3D. Pretty funny too. :)
FAVORITE SEASON?
I love them all for various reasons. :)
HUGS OR KISSES?
I like both. I'm greedy what can I say?
WHAT BOOK ARE YOU READING NOW?
Going to start a new one I picked up from the library tonight. It's out in the van and at the moment I can't remember the name of it.
WHAT DID YOU WATCH ON TV LAST NIGHT?
We don't have cable. So we watched the remake of Dr. Zhivago
ROLLING STONES OR BEATLES?
I have never really cared for either. :)
WHAT IS THE FARTHEST YOU HAVE BEEN FROM HOME?
Sweden
DO YOU HAVE A SPECIAL TALENT?
Making people smile. That's my talent. I'm good at it too.
If you made it to the end, you should post this on your blog too.
Just me ...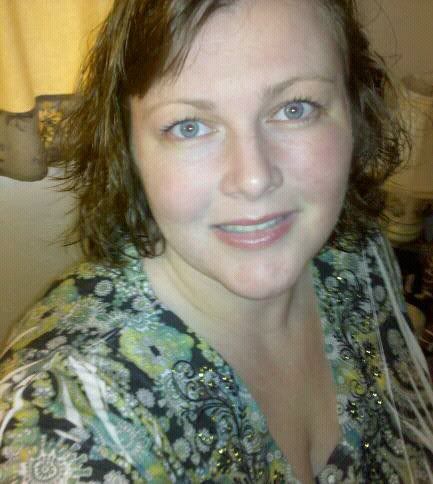 My Zoebug
Zoe and Emma