So I've gotten into a little quiet slump but I thought I would share my latest joy...
Lucite Dachshund knife rests all the way from France. I am just shy of having a complete set at 11. *sigh* The hunt is on but patience is a key word for me here. :)
Oh this looks so BIG doesn't it?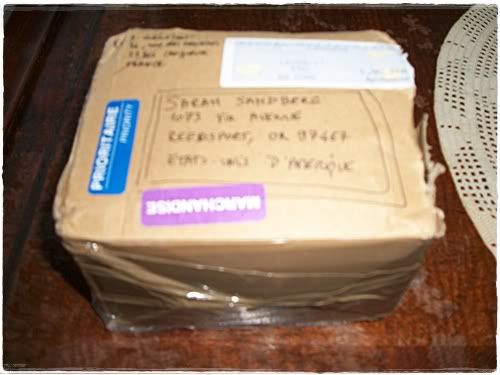 Ok .. so perhaps it's not so BIG but the contents were "big" to me..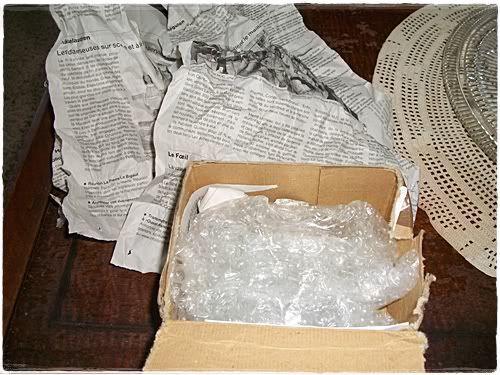 They say ... "Bonjour personnes merveilleuses des blogs"